"What? Practicing swimming outside the water?"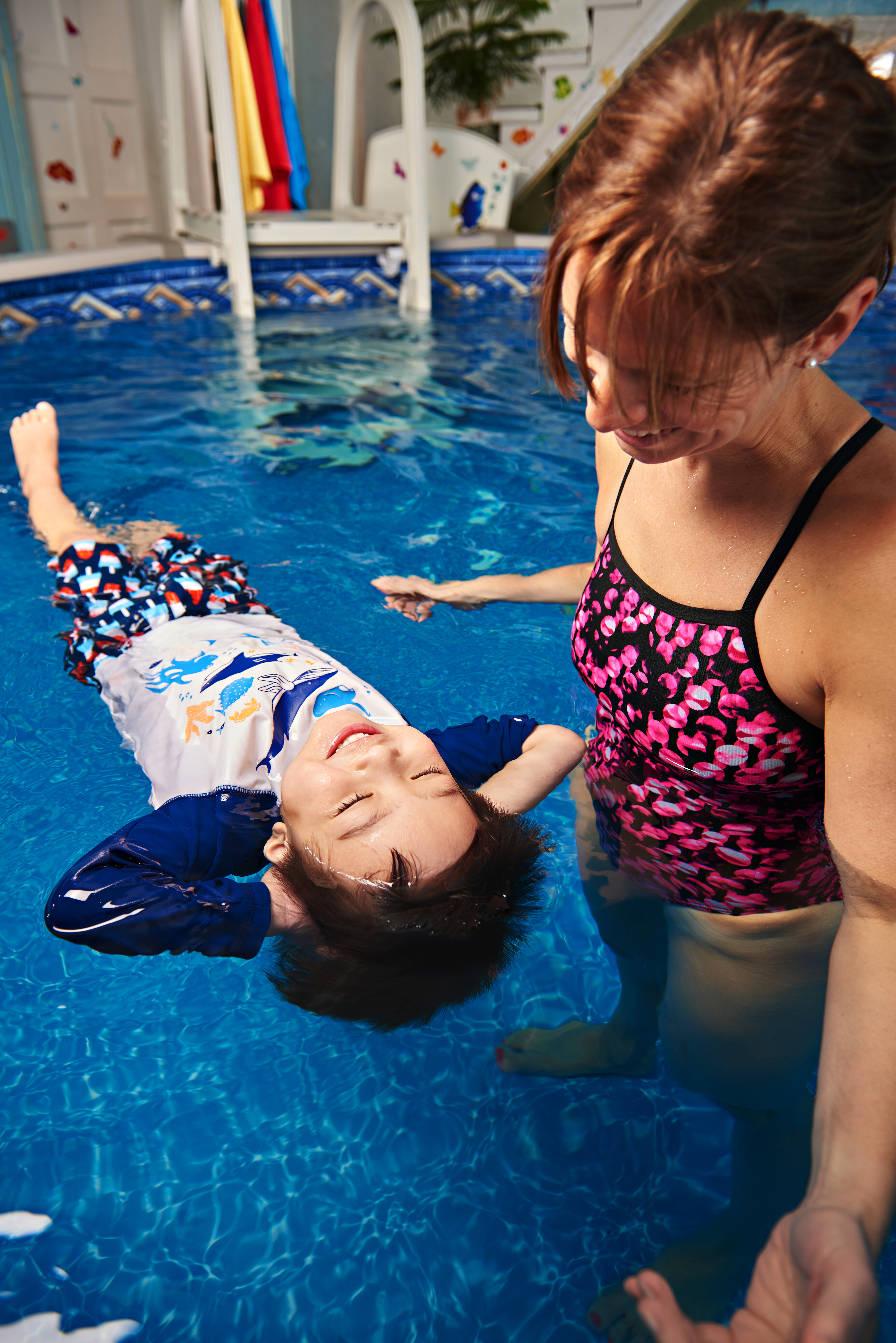 COVID-19 has already changed our lives and many of us are trying to be creative living with these new set of rules. As a small business owner and instructor, I had two choices. I either let this situation pass and hope my sessions will start up as soon as possible or I use the time I was supposed to be teaching to become creative. I have thought a lot about what to do and came up with some solutions and options that will help children with their swimming skills in a time that it feels impossible to do. My program SwimForce for babies is developed for young children but what if your child is a little older? My story below shares the history of this program and some ideas for your older toddlers.
Last year I decided to work on an online project that had been on the back burner for a few years. The idea was really formed as I tried to find a solution to allow more parents to have access to my lessons. Since I run a small program my waiting list was growing and I felt bad when I couldn't add more people. So I thought, what if I was able to show parents how to teach their children from their homes? With the evolution of technology maybe its now possible to give access to everyone. So, I went ahead and created SwimForce for babies an online course for parents of young children.
However, if you're child is older than 3 years old and the bath is getting a little small to practice and mommy isn't too happy about getting the bathroom floor flooded, what do you do?
Many swimmers use 'dryland' exercises to boost their physical conditioning outside the pool. These exercises are designed to develop specific muscle groups, improve endurance, and just add some variety to training. Like elite athletes, children can use dryland exercises to keep their strength by building the core muscles that are fundamental to obtain proper body position in the water.
Example exercises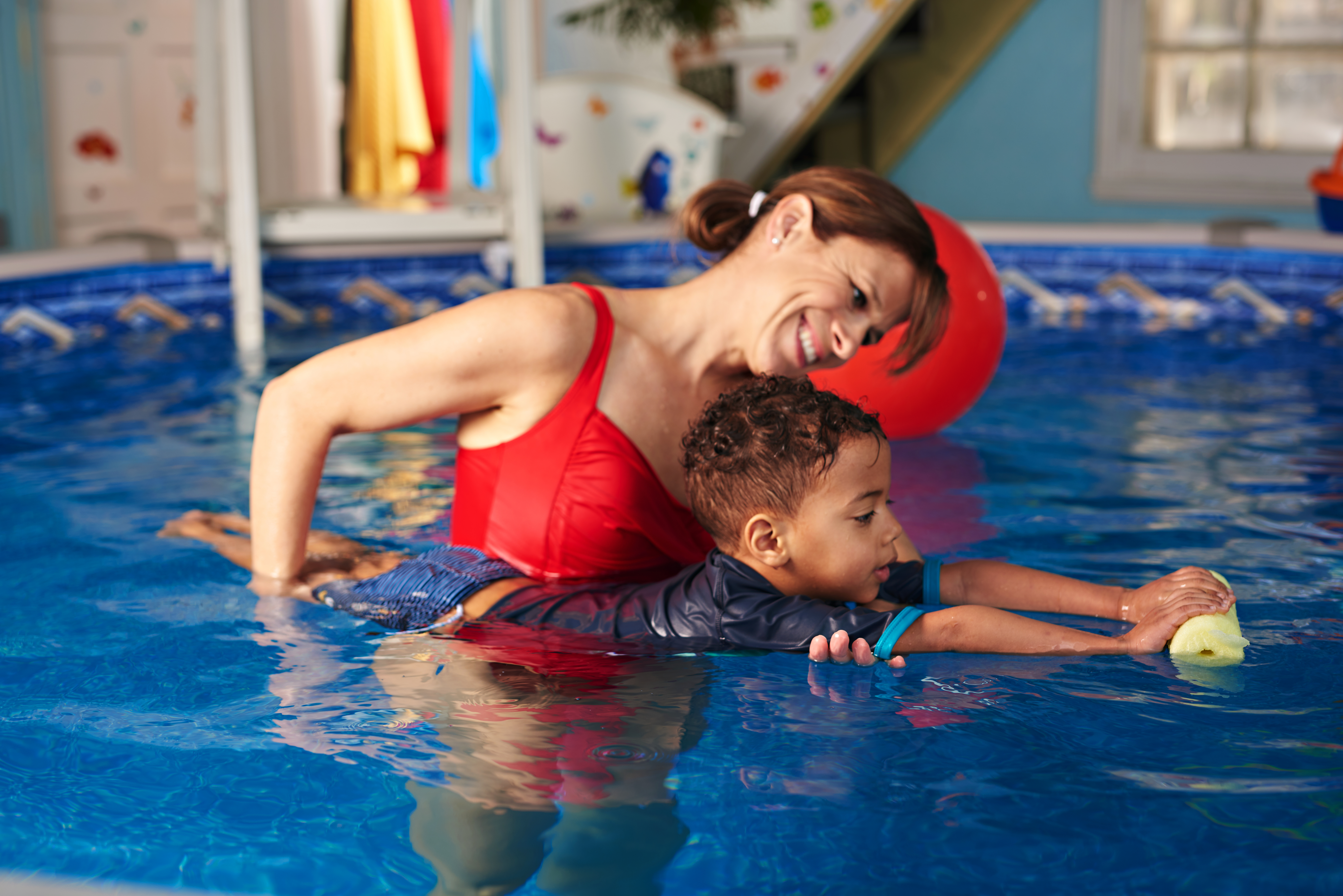 The first thing we work on in my program is proper body position and back flotation. These two simple exercises can be used outside the water and mimic the drills I teach in the pool.
1: Practice proper float on their back by laying on their back and looking at the ceiling (sky) with their chin high. Again have them close their eyes and have them pretend they are floating on their back in the pool.
Repeat 5 sets of 30 seconds. This is just like doing visual thinking and by imitating the movements, the muscle memory will kick in.

2: Develop core strength and leg coordination for proper flutter kick. If in the pool I would tell the children to "Tickle your toes together and keep your knees together". Outside of the pool, this can be done by sitting on the floor in a "V" shape and doing small and fast flutter kick with toes together. Again, to help your child visualize, have them close their eyes and pretend they are in the water and kicking to the wall.
Do 5 sets of 20 seconds kick with 40 seconds rest every day or every other day to build their core muscles and work on their kick.
Of course, this doesn't replace any practice in the water but is a great way to make sure they don't forget everything they have learned in lessons. If they haven't started lessons, it will help their muscles get ready for when lessons start. It will make the transition to the pool a lot easier and quicker and will even improve their motor skills as they keep on growing and developing during. Here's a great list of steps to use to visualize goals that I stumbled on. Try it with your child!
© Karina Renaud, 2020