"Wow! What is this? This is so cool!"

What is round and shiny and can capture anyone's attention, no matter what they are doing, just by floating around?
You guessed it! IT'S BUBBLES!!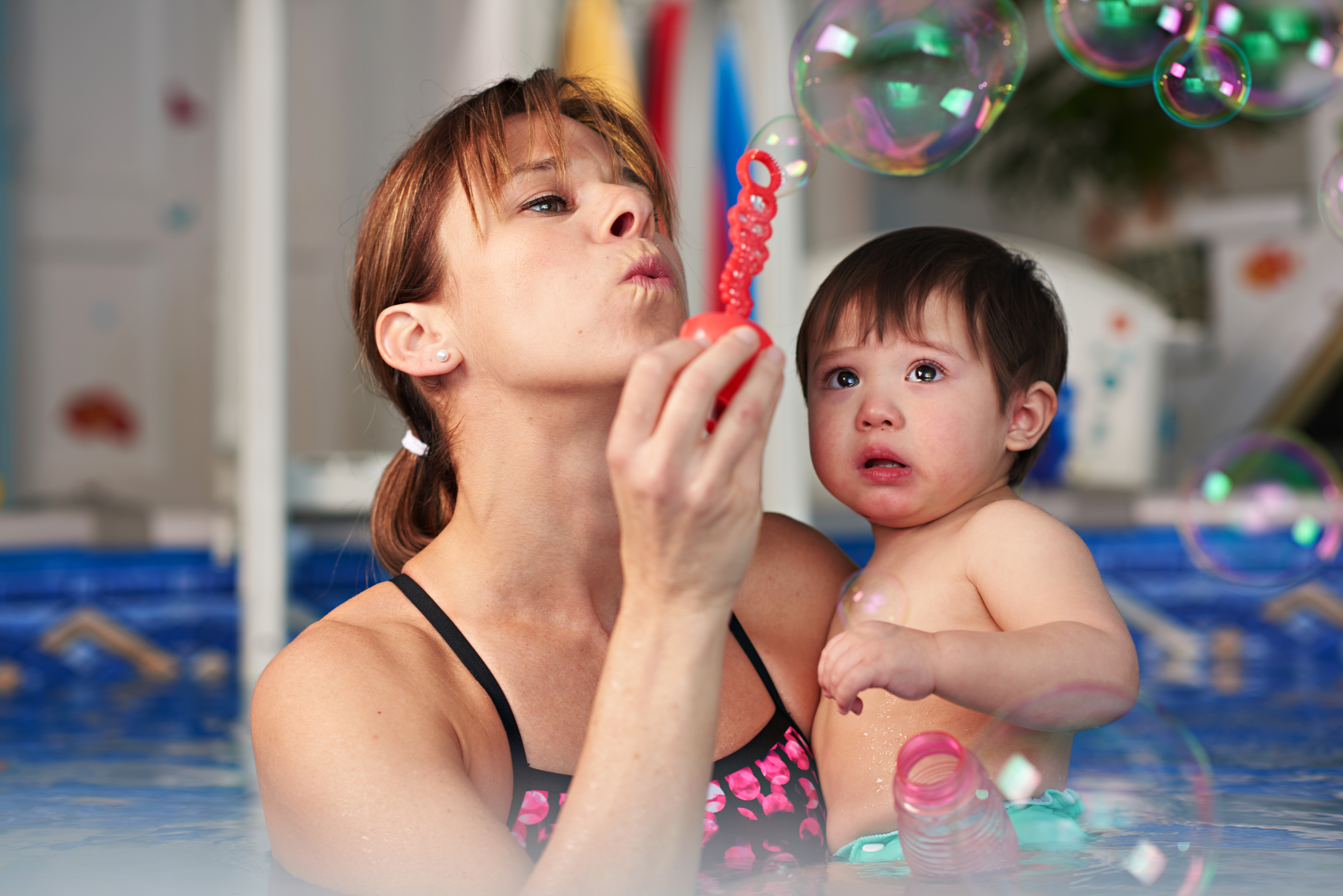 When teaching children to become confident and comfortable in the water the first step is ensuring they have some fun! What better tool than bubbles!?
The way bubbles morph and change in the air, reflect colours and move freely in space before their inevitable "POP", provides a fun distraction for children that is both intriguing and exciting. Not only do bubbles distract children during the transition as they get into the pool and say goodbye to mom and dad, they also provide opportunities to develop essential skills. Blowing bubbles provides opportunities for tracking objects, improving hand eye coordination and talking about what you see promotes language development. Grabbing or reaching for bubbles in the air and popping them develops fine motor skills and simply watching them glide by teaches children to learn to relax and be mindful in the moment.
Using bubbles is a fantastic, easy and mess free tool that I use to quickly draw the child's attention and help them change gears. I use this as a very brief activity before plunging into the swimming lesson. During lessons, I transition quickly from one exercise to the next in order to keep children engaged and as happily distracted as possible. We see great success when we keep lessons short, wasting no time to transition between working on new swimming skills and taking short quick breaks for bubbles, songs and fun!
Give it a try at home during bath time! You will see what we mean!
Bubbles win. Hands down!
For more tips and tricks check out our online program SwimForce for babies. The proceeds from the sale of this online course will be donated to a National Drowning Prevention Organisation.